Helped with
UI\UX design, Branding & Front-End development
---
Background
Instalively lets you broadcast live video to the world & link it up to your YouTube Channel.
In early 2015, the age of Meerkat(the app) I was working on this supercool livestreaming tech where I was the 1st member of the founding team leading the complete Product Design(Mobile & Web) + Front-End Development(♥ material.angular.io) & Branding.
On Media 👉 huffingtonpost ↗ techcrunch ↗
Problem
"Why isn't there a way to see what's happening right now, anywhere in the world?!" or "Can I go live on all my favorite platforms at once?"
Solution
Youtube Live Streaming API's comes to the resuce. We created a cross-platform wrapper app using Youtube livestreaming API where the audiance could interact(chat & emotional feedback) with the host during the live streaming along with easy discovery of events. The approach was to keep things as minimal and simple as possible. On the mobile application, users can login with their Google account, select content prefrences and discover people live-streming from the world.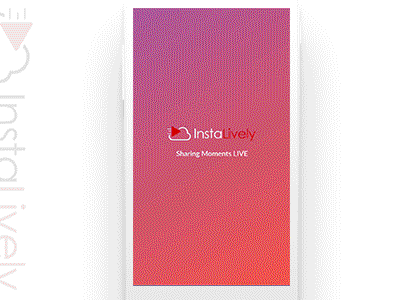 Onboarding experience for InstaLively. Dribbble 🏀
The complete case-study is in progress. Meanwhile have a look at these select screens from the instalively experience